Things to Consider When Remodeling To Avoid Water Damage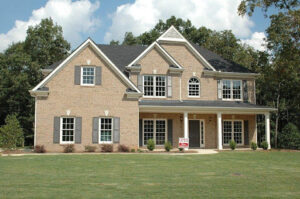 Water damage is an event that most homeowners and residents today are desperate to avoid. Water is only acceptable within concrete structures if it comes in a controlled and not an uncontrolled manner. Water should trickle through drain pipes, supply pipes, basins, sinks and faucets, but it isn't welcome when t comes in an uncontrolled form and runs through your entire interior space. Water shouldn't run unabated within basements, walls, floors or crawlspaces.
The good news about controlling water damage is that you can easily limit the damage during a remodeling job. Before you set out for a remodeling job, you should set water damage control as a top priority and work on it to minimize the damages. Simple repairs on the job can help you avoid water damage and take up steps to minimize the risks that come with excessive water repair. 
In this article, we take a look at the reasons behind water damage inside your home and what you can do to avoid the problem. We look at some remodeling tips to mitigate the issue and ensure that your home is safe from all such risks. 
How can Water Damage Your Home? 
Water doesn't necessarily damage your home when it comes through dramatic events such as floods and hurricanes. It can pose a problem even when it comes through pinhole-sized leaks within your plumbing system, through poor soil, through blocked gutters or through a pump that just won't turn on or off. 
Water damage can be disastrous within your property. When left unchecked, even a small leak can rot out dry studs, create mold and weaken the structure of your home. 
Much of the water damage that you suffer in your house can be avoided and minimized if you fix the problems yourself and minimize them. 
Techniques to Follow During Remodeling 
You can follow the techniques below during your next remodeling job to make sure that water damage is minimized and does not present a big issue. 
Attend to Your Downspouts 
When you are remodeling your house, make sure that you attend to the downspouts and ensure that the water is flowing freely within them. Downspouts usually pick up water from your gutters and bring them down through the side of your walls. 
The simple concept works in a perpendicular fashion, as water is brought down at a 90 degrees angle. Downspouts that end at the ground usually present a risk where rainwater can accumulate around the soil and damage the structure of the entire house. 
You should add an elbow extension as part of your next job to ensure that the water does not accumulate where the downspout meets the ground. This will stop major damage and ensure proper mitigation. 
Fix Missing Caulking 
You should fix all missing caulking as part of your next remodeling job. You can eliminate small leaks around your doors and windows at a small cost, and can ensure that the job is smoothly done. 
Small crevices present around the openings in your windows and doors can lead to water accumulation inside your home, especially if it is pouring outside. This holds true for houses located in tropical areas, where it doesn't rain much. 
You can plaster some drywall on the inside of missing caulking to ensure foolproof protection against the forces of the weather. 
Inspect Your Roof 
Your house is bound to suffer if you don't have the right weather-tight roof. Roof systems tend to leak in a number of ways, which is why you should always have them inspected whenever you go for a remodel job. Roof inspections will find any leaks or flaws in the roof and fix them for you. 
The last thing you want during a heavy downpour is for your roof to leak and leave you stranded. You should preferably have the roof sealed properly to mitigate the damage. 
Clean and Maintain Your Gutters 
Water damage from clogged gutters and downspouts can be another cause of concern for homeowners. You would want your gutters to be free of clogs, for which you should ensure proper cleaning procedures once or twice a year. 
Clogs in the downspout can also lead to septic reflux, which is a major cause of water damage for most homeowners today. You would want to minimize the damage with proper strategies focused on mitigation and risk control. 
Inspect and Repair Chimneys 
Water damage inside your home can be managed if you inspect and repair any/all openings in your house. Make sure to inspect the chimney during your next remodel. Your chimney acts as a giant opening that isn't sealed to protect you from forces of the water. 
Rain water from uncapped chimneys can damage your attic, your ceiling and can even trickle down to flood your living area. A chimney technician can help proof the opening and make sure that water doesn't run through it. 
Besides the tips mentioned above, you should also keep an eye on your pipes and on the water pressure to detect leaks in the mainline. All such instances should be minimized whenever the opportunity presents itself. 
Water safety and protection are absolutely necessary for your home. Looking for a remodeling service provider in Dallas? 911 Restoration of Downriver is just a call away for you! You can get in touch with us to run a remodeling job that prioritizes water safety.