Water Damage and Mold Removal Luna Pier
With as much rainfall as Downriver receives, it is important that businesses and homeowners have the water damage technicians of 911 Restoration of Downriver by your side to help you get out of a water-related issue you may be having, day or night.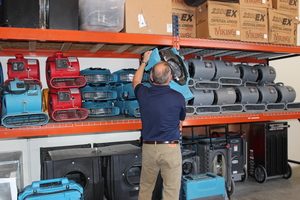 Our mold removal Luna Pier unit stays available 24/7/365 in order to implement same-day services when it comes to water-based disasters in order to halt permanent damage, rot, and rust.
Our water damage Luna Pier team also understands that the more time that water damage is able to sits on your property's surfaces, the greater the chances are of mold sprouting.
With such a high susceptibility to this extreme weather, our mold removal Luna Pier team guarantees that they will arrive at your door within 45 minutes of receiving your call.
Our water damage Luna Pier techs never want to keep you waiting when you are experiencing such a dire situation. We make sure our mold removal Luna Pier workers work with IICRC certified technicians who are trained to mitigate all causes of water damage, such as:
Toilet Overflows

Ruptured Hose Flooding

Pipe Bursts

Sewage Water Overflows

Washing Machine Leakage

Shower Pan Leakage

Home Flooding

Mold and Fungi Infestations

Mildew Growth

Roof and Ceiling Leakage

Water Heater Explosion Floods

Ice Machine Malfunction Leaks
So, call our mold removal Luna Pier pros today, and our water damage Luna Pier team will begin the home restoration process by giving your home or business a free inspection.
When Facing Water Damage And Mold, We Are The Team To Take Care Of It All
Oftentimes, when there is water damage in the home, there is also mold growth nearby, especially if the water has been left to sit for many hours or days.
It only takes 24 hours for mold spores to begin blossoming, so getting our water damage Luna Pier members to your home quickly is a critical element in the restoration process.
Our mold removal Luna Pier techs know exactly where to look for the mold and fungal growth, as well as how to eradicate the substances completely and safely.
Our water damage Luna Pier workers use comprehensive gear to remove moisture, dehydrate the area and clean the premises, so you can be sure when our mold removal Luna Pier professionals leave your property it will be completely sanitized.
Call our water damage technicians today and we will send our qualified mold removal experts to your home or business immediately to begin the restoration process.
Water Damage Insurance Made Simple
Our water damage Luna Pier team never wants you to feel confused when you go to file your insurance claim, especially during a time when there are so many other things going on that demand your attention.
Our mold removal staff is here to help you understand your insurance policy, and our water damage team will assist you in any way you need to get your claim filed correctly.
Getting you the best coverage is the main goal of our mold removal Luna Pier staff, and with so many years working with insurance companies, you can feel confident in our ability to communicate with your insurance provider.
If your insurance does not cover the water damage that has affected your business or home, then you know you can count on our water damage techs to always charge affordable prices for all of our services.
When you need fast assistance, call our water damage agents at 911 Restoration of Downriver, and our mold removal Luna Pier specialists will do whatever it takes to give you the fresh start you need.