Water Damage Restoration in Downriver
Water damage can cause immense amount of damage to commercial and residential properties in Downriver. Property owners can discover that they have a serious water damage problem after:
Heavy Rain Storms

Plumbing Accidents

Flooding

Winter Snows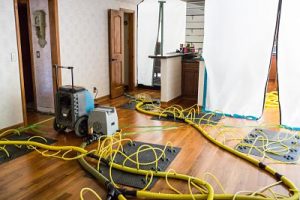 This is particularly dangerous if it occurs in the basement of your home or business. Some property owners do not go down into their basements on a regular basis. This means that water could lay in your basement area, causing extensive damage and mold growth before you notice that there is even a problem.
You need to get help from a professional water damage restoration company as soon as you become aware of flooding or a plumbing emergency. 911 Restoration can respond to emergency calls around Belleville and Carleton within 45 minutes, any time of the day or night. Our team offers free visual inspections for property owners only. We will work to develop a unique plan to handle any water damage to your property.
The water damage restoration service in Downriver involves more than just removing water from your property. 911 Restoration of Downriver professionals will provide you with quality service and the Fresh Start that you deserve.
Completely recovering from water damage may require the use of antimicrobial chemicals and specialized techniques for mold removal. Let our IICRC certified technicians offer you the help you need to handle mold removal and all the water damage restoration in Downriver you need to return your property to perfect condition. Call us at (734) 239-7803 and please allow us to offer you a free visual inspection.
Water Damage Restoration and Mold Removal
Water damage does not keep a 9-to-5 schedule. Pipes can burst any time of day and storms can rage for days on end. You deserve help from a mold removal and water damage restoration company that can begin removing water from your property right away.
911 Restoration of Downriver offers clients:
Leak Detection

Complete Water Extraction

Drying and Dehumidifying Services
Our team also has the equipment and experience to handle mold removal for commercial and residential properties. You should be aware that mold can grow quickly after any kind of water damage. Some forms of mold can pose serious threats to your health if you breathe in their spores.
Contacting a water extraction company right away will reduce the odds that mold will grow on your property. However, sometimes mold spores infest a home before anything can be done to stop them.
A professional water extraction company can check for mold while taking care of water removal and restoration. 911 Restoration of Downriver uses tools such as infrared cameras to locate moist areas that cannot be seen with the naked eye. Our technicians can ensure all of these areas are dry, so mold does not have anywhere to hide.
Call 911 mold restoration at (734) 239-7803 and learn how we can help.
If you discover you have a mold infestation, we will take care of mold removal, disinfect your property, and ensure your home or business is clean and safe for you once more. Contact us right away so we can focus on handling your mold problem quickly and safely.
Damage Restoration Services in Downriver
There are many possible causes for water damage in the Downriver area. Property owners may discover water damage from storms, floods, and heavy snows. Ice dams can force water down into your walls in the winter, and heavy rains can leave you under water in the summer time.
Mother nature is not the only cause of water damage. You might also discover flooding after an appliance breaks down. The following appliances can all cause significant water damage:
Washing Machines

Dish Washers

Refrigerators

Water Heaters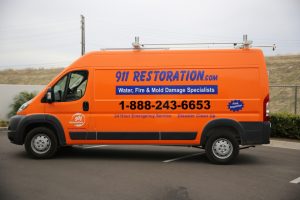 911 Restoration of Downriver can provide you with water damage restoration services if you are facing any of these issues. We know how to handle burst pipes, ceiling leaks, flooded basements, and leaks inside of walls. You can count on us to take care of mold removal if excess moisture causes a mold infestation in your property.
We understand how upsetting it can be to discover that your home or business is underwater. Even a few inches of water can cause massive damage to the structure of your property and your possessions. 911 Restoration of Downriver does not take any form of water damage lightly. Our skilled technicians believe that no problem is too big or too small.
Our clients can count on us to begin the water removal process right away. Technicians will handle leaks so more water cannot enter your property. Once the water is removed, the water damage restoration process can begin in earnest. 911 Restoration of Downriver will not rest until your home or business is completely restored to the condition you deserve.
Call Taylor restoration services at (734) 239-7803 and see how we can help you.
Serving the communities of Belleville, Carleton, Flat Rock, Ida, La Salle, Luna Pier, Maybee, Monroe, New Boston, Newport, Rockwood, Romulus, South Rockwood, Southgate, Taylor, Trenton, Willis, Wyandotte and surrounding areas.