Water Damage Restoration Downriver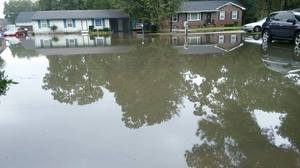 When water damage strikes a home or commercial property in the Downriver area, it can cause a lot of stress and unease for property owners. However, when water makes its way into your property, there's a team of water damage restoration experts that are just a phone call away. 911 Restoration of Downriver has a team of highly trained water damage restoration experts that have the knowledge and tools necessary to combat water damage issues of any size.
At 911 Restoration, we know that with water damage time is often of the essence. For this reason, our team is available 24/7, 365 days per year to provide water damage restoration services when residents of Downriver are in need. The water damage restoration team will arrive at the property within 45 minutes of your phone call to begin assessing the damage. Once the damage has been properly assessed, necessary restoration services will take place in order to get your property on the path to a fresh start.
There's no such thing as a convenient time to experience water damage. Our highly trained technicians know and understand what you are going through. With 911 Restoration of Downriver on your side, property owners can guarantee they are receiving top quality water damage restoration services from a team who truly cares. When water damage strikes on your property, call the water damage restoration experts to get your back to pre-damage condition.
Water Damage Repair Experts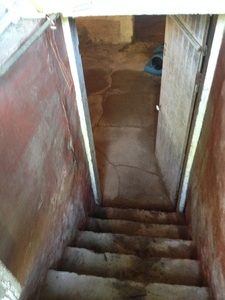 When it comes to water damage, many property owners are not aware of the potential risks associated with it. The longer water damage sits in a property, the worse the damage gets. Which in return means the more money that is spent in water damage restoration services. In order to avoid serious damage, it is important to call the team at 911 Restoration of Downriver as soon as water damage is suspected.
Spotting the cause behind the water damage can be a difficult task. Water damage can occur due to a variety of issues. A few common examples include:
Burst pipes

Ceiling leaks

Rain water leaks

Water buildup in crawl spaces

Plumbing issues
Despite the case, the team of water damage restoration experts at 911 Restoration will be able to identify and solve it. In addition to fixing the damaged area, they have the knowledge to search for additional damage that may have been caused. By checking for other potential damage, sold as mold infestations, it helps to prevent the need for water damage restoration services in the future. When our team leaves the property, you can guarantee it is completely restored and back to pre-damage condition. Water damage restoration services are as follows:
Emergency water removal

Sewer flood cleanup

House flooding

Basement flood cleanup

Basement dry out after flooding

Carpet drying

Sink crawlspace odor cleanup

Disaster cleanup and restoration

Water extraction and remediation

Mold removal

Mold extraction

And more
Call the water damage repair experts at 911 Restoration of Downriver when dealing with an issue like a burst pipe or ceiling leak.
Sitting Water Damage Leads to the Need for Mold Removal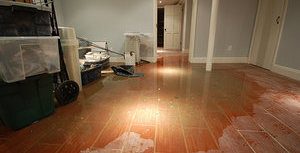 One major risk of allowing water to sit for an extended period of time is that it can cause a fungal infestation. Mold spores are present everywhere, indoors and outdoors. When exposed to a water source, these spores begin to thrive and form infestations. These infestations can commonly be found in areas on the walls, floors and upholstery. If your property is in need of mold removal, call the team at 911 Restoration of Downriver.
Mold removal is not a job that should be taken lightly due to the potential health risks associated with these infestations. Exposure to mold can cause allergy like symptoms like wheezing, coughing and eye irritation. On top of cause illness, mold can cause serious damage to a home without proper mold removal. The water damage restoration team at 911 Restoration understands the severity of mold removal and can be relied on to get the job done quickly and efficiently. They have the necessary training and equipment to properly provide mold removal services, despite how harmful the infestation is.
Receiving proper mold removal services is essential when ensuring the safety of your home and health. Keeping you safe is the team at 911 Restoration of Downriver's number one priority. Therefore, we will provide whatever water damage restoration services are needed in order to get your home on the path to a fresh start and keep you at optimal health. Mold removal services should be left in the hands of our expert technicians. Call the team today to schedule an appointment for mold removal and water damage restoration services.