Water Damage and Mold Removal in Rockwood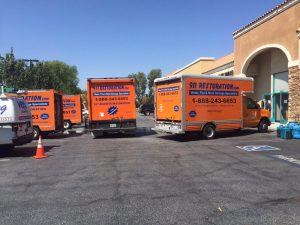 You can recover from a pipe burst, flooded basement, sewage backup, or other water damage emergency in Rockwood. Just contact 911 Restoration of Downriver for flood cleanup. Our IICRC water damage restoration techs are on-call 24/7/365. They're ready to provide you with a Fresh Start by:
Reaching Your Property Within 45 Minutes of an Emergency Call

Completing a Water Damage and Mold Inspection

Removing Water and Dehumidifying Your Property

Repairing Water Damage to Restore and Renovate Your Home or Business

Taking Care of Comprehensive Mold Remediation
Rockwood mold removal techs understand that a flooded basement or a pipe burst can leave you with a serious mold problem. Let us check for fungal infestations with a mold inspection. Crews can take care of mold decontamination in your commercial or residential property.
Get back your peace of mind after you experience a water damage emergency. You can start mold remediation and water damage restoration in Rockwood by contacting flood cleanup and mold decontamination techs right now for help.
Can You Get Emergency Water Damage Restoration in Rockwood?
Most water damage emergencies strike without warning, leaving property owners scrambling to find a solution. Fortunately, you can get emergency help within 45 minutes if you contact 911 Restoration of Downriver after a sewage backup, flood, or pipe burst in Rockwood.
Our Rockwood flood cleanup and mold removal techs have the equipment, training, and experience to provide you with emergency:
Water Extraction Services

Roof Repairs and Boarding Up

Packing Out and Storage for Your Belongings
We can even jump into action if you're dealing with a flooded basement in Rockwood. Crews can get your possessions out of the rising flood water, keeping them safe for you until your property is restored to better-than-new condition with water damage restoration and mold remediation. 
Don't wait for help; get same-day help with flood cleanup and mold decontamination in Rockwood by contacting us right now.
Will Mold Remediation in Rockwood Kill All Mold in Your Property?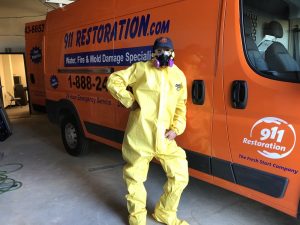 Water damage caused by a pipe burst, flood, frozen pipe, or sewage spill can turn your property into the perfect environment for mold growth. Here at 911 Restoration of Downriver, we understand how important it is to get rid of mold if you're dealing with a flooded basement or crawlspace.
Mold remediation in Rockwood can completely eradicate all signs that you experienced a mold infestation. Rockwood mold removal techs can get to work right away by:
Checking Out infested Areas with a Mold Inspection

Isolating Areas with a Mold Infestation

Getting Rid of Mold Spores with Air Filters

Cleaning and Disinfecting Infested Areas
Mold decontamination crews can even perform a final mold inspection in Rockwood to ensure your infestation is over. However, you should be aware that mold is a naturally occurring fungus in the Rockwood area. This means that some traces of mold are always around us. Get rid of damaging mold and erase water damage by contacting us now for mold removal and water damage restoration in Rockwood.
Servicing the cities of Belleville, Carleton, Flat Rock, Ida, La Salle, Luna Pier, Maybee, Monroe, New Boston, Newport, Rockwood, Romulus, South Rockwood, Southgate, Taylor, Trenton, Willis, Wyandotte… and surrounding areas.