Water Damage Downriver
911 Restoration of Downriver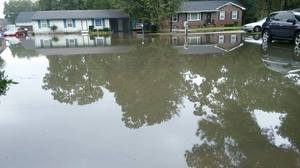 Home and business owners alike have access to the water damage Taylor professionals at 911 Restoration Downriver when they find themselves dealing with any type of disaster in their property.
If you find yourself dealing with the aftermath of a raging fire or a home flood, you can call the water damage Taylor pros, who are available 24/7/365, every day of the year, including holidays.
Our offices are open every day of the year, and our water damage Taylor operation always has office representatives waiting around the clock to assist you. We make sure to get water damage Taylor crews to your home or business within 45 minutes of receiving your call.
Our water damage Taylor specialists take special care to get all the water and its subsequent damage removed from the property quickly in order to prevent permanent damage and to stop mold spores from blossoming into an infestation.
Luckily, when you contact our water damage Taylor team, you can have peace of mind knowing that you are receiving the assistance of capable workers, who also work with IICRC certified technicians in order to offer services that include:
Black water cleanup
Mildew deodorization
Fungi and mold infestation decontamination
Deodorization services
Toilet overflow sanitization
Water extraction and drying
Mold spore testing services
Smoke stain cleanup and odor removal
Cleanup of tar and ash residue
Remediation of water damage
Overall comprehensive disaster restoration
Call us when you discover any type of sewage, mold, water or fire-related emergency and our water damage Taylor technicians will be at your commercial or residential property quickly, ready to begin clean up procedures.
Water Damage Restoration
After water has flooded your warehouse or a leak has soaked living room, our water damage restoration Taylor unit will be there to make sure that the moisture doesn't cause permanent damage to your carpet, drywall, ceiling or textiles.
Our water damage restoration Taylor operation knows that the longer the water stays on those surfaces, the greater the chances are that mold will form.
This is why our workers uses comprehensive gear to locate the source of the water damage, completely dry the area and make all the necessary repairs. We want to do our part to prevent reoccurring water disasters and mold growth.
So, call our water damage restoration Taylor techs today and you can depend on our experts to turn your home or business back into a clean, safe environment again.
Mold Removal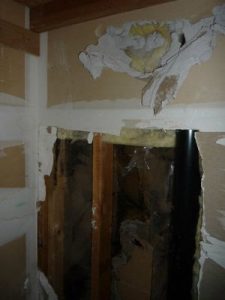 Finding mold in your household is an issue that never should be left unmitigated, because our mold removal Taylor unit knows that it can have a detrimental impact on your property, eating away at wood and causing rot to set it.
It is important for our mold removal Taylor operation to figure out exactly what is causing the mold, which is more often than not water damage.
Our mold removal Taylor workers has the equipment needed to remediate any leak or flooding issue, which makes our water damage Taylor members your one stop shop for complete fungi removal.
Our mold removal Taylor members understand that the main reason it is so important to clean the home from the a mold infestation, is because it can cause those inhaling the spores to experience allergy-like symptoms and breathing problems.
Call our mold removal Taylor techs when you notice any signs of mold or water damage and our experts will provide you with top notch home restoration services today.
Sewage Backup Cleanup
When you hire our sewage backup cleanup Taylor crew to remove all traces of grey and black water from your property, you can be sure that our repair unit has both the knowledge and experience to decontaminate your home.
Our sewage backup cleanup Taylor operation has many years of experience removing both sewage and water damage from homes and businesses, because we know these two issues go hand and hand.
We know that unmitigated moisture problems of any kind can easily cause mold to infest a home, which is why our sewage backup cleanup Taylor techs make sure to address all the issues when they are on a job site.
Call our sewage backup cleanup Taylor experts when you need assistance with a sewage overflow and you can rest assured that our professionals will go the extra mile to get your home sanitized quickly.
Fire Damage Restoration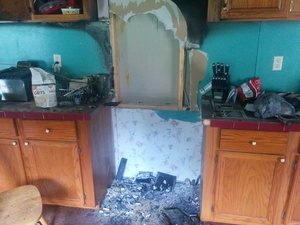 Fire damage can be especially detrimental to your home or business, not only because of the flames, but due to the smoke and ash that leaves residue  throughout the home.
Our fire damage restoration Taylor specialists use eco-friendly cleaning agents to thoroughly clean up all ash, tar and smoke stains after a fire. We will also make all the repairs needed to get your property looking like a fire never took place to begin with.
Our disaster restoration Taylor technicians take special care to inspect your possessions and give our professional opinion on what can be salvaged and what needs to be disposed of.
On top of handling all fire-related issues, we will also mitigate any water damage that took place in your home or business do to the fire extinguishers. So, call our disaster restoration Taylor team today and we will give you the comprehensive services you need.
Disaster Restoration
When fire, sewage, moisture and mold has invaded your property, you now need the help of our disaster restoration Taylor crew. We have the advanced training to offer you services that remediate all of those issues.
Our disaster restoration Taylor unit makes sure to stay accessible at all times, making it easy for you to voice any concerns or ask our staff any questions you may have about the restoration process.
Making things go quickly and smoothly is important to our disaster restoration Taylor workers, especially if the circumstances call for you to be out of your home until the work has been completed.
Our disaster restoration Taylor team will also assist you with your insurance, including going over your policy with you to figure out exactly what coverage you are entitled to. We will even file your insurance claim for you if need be.
On top of working with all types of insurance companies, our disaster restoration Taylor crew offers affordable prices on all of our services. So, you won't have cause for concern if you need to pay out-of-pocket.
Rest assured that our disaster restoration Taylor members will do all we can to get your daily life back to normal quickly, so call our disaster restoration Taylor techs at 911 Restoration of Downriver today.