Water Damage in Downriver
911 Restoration of Downriver
Water damage caused by leaks and pipe bursts can create costly and serious health problems. If enough time has passed, a mold infestation can take over and harm the environment. Most of the time, water damage only needs 24 hours to breed secondary problems like mold and fungi, which is why time is of the essence when it comes to fixing your water damage. Let the professional flood cleanup crew of 911 Restoration of Downriver handle all of your water damage, mold removal, or fire restoration needs. Our IICRC certified technicians have the experience, knowledge, and empathy to provide you with the Fresh Start that you deserve. Call us at (734) 239-7803 and allow us to offer you a free visual inspection.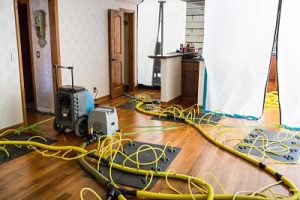 At 911 Restoration of Downriver, we offer a Fresh Start with our comprehensive selection of property damage restoration services, including but not limited to:

Free Visual Inspection for Property Owners Only

Repairs Due to Storms

Restoration from Emergency Disasters

Water Extraction & Flood Cleanup

Repair of Burst Pipes from Frozen Pipes

Structural Damage Inspection and Testing

Detection and Repair of Leaks

Free Insurance Consultation

Extraction, Drying, and Dehumidifying Services
Whether you're a Downriver homeowner or business owner, 911 Restoration of Downriver is your Fresh Start! We'll communicate with you throughout the entire process, help answer questions related to insurance, and restore your property to its pre-damaged condition. One of our IICRC-certified teams is dispatched within 45 minutes of your call! Contact us today, and one of our friendly representatives will assist you in finding the nearest Downriver location.
Marvin Stump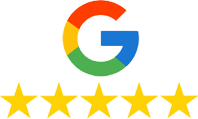 "Thank you 911 Restoration of Monroe for helping us take care of our mold problem. You came to our rescue during this Covid pandemic when other companies wouldn't even return our call. Even provided us a home away from home stay at the Holiday in Livonia April 15. It was comforting to know that we were job one in their book!"
Water Damage Restoration
The water damage that affects your property may be overwhelming. That's why our team works hard to make the process as smooth and pain-free as possible. We accomplish this by making sure every technician is licensed, bonded, and insured which gives our customers peace of mind knowing that their water damage restoration is in good hands from start to finish.
Our crew uses only the latest techniques and equipment to handle your water damage to help minimize damages and costs to you. We don't believe in cutting corners, which is why only the best will do. Plus, we will walk you through the entire water damage restoration process so you are informed at every step.
Our experience allows us to quickly identify sources of water damage like frozen pipes. In addition, we know that unattended water damage breeds mold quickly. That's why we make sure to repair and fix any sources of flooding or leaking. Doing so ensures that mold doesn't have a chance to breed, and you will get back to a Fresh Start quicker.
As soon as you are aware of water damage, give the flood cleanup technicians at 911 Restoration Downriver a call. We'll be there within 45 minutes to begin your water damage restoration Belleville immediately. Call us at (734) 239-7803 and see how we can help.

Service area map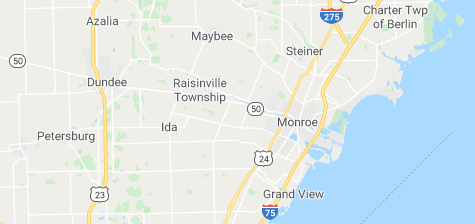 Sanitization Services & Disinfection Solutions
The coronavirus has caused concern for people all across Michigan. As more people choose to self-quarantine, local businesses are feeling the financial strain of a less active economy.
Here at 911 Restoration of Downriver, we understand how hard it is for commercial property owners to stay afloat right now. That's why we want to give you the peace of mind you deserve with sanitization and cleaning services. Our team is professionally trained to follow cleaning protocols set by the CDC and EPA. During this time of confusion and panic, we want you to feel comfortable having customers and employees in your business. Let us help you fight back against the spread of germs and give everyone peace of mind during these stressful times. Call 911 Restoration today.
Frozen Pipes Can Lead to Flooded Basements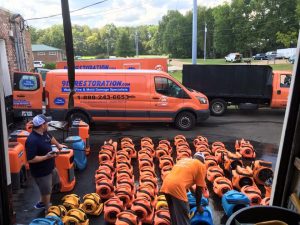 Cold weather and snowstorms are perfect environments for frozen pipes. Frozen pipes bring a host of problems that include annoyances like water not flowing to outright disaster in the form of burst pipes. When the pipes burst, the water escapes and creates a flooded basement (or any other room that pipes are in). Flooding brings a lot of damage to the property immediately. Standing water seeps into the cracks where the wall and floor meet, damages furniture, and also creates secondary damage like mold.
That's why calling the team at 911 Restoration needs to be an immediate priority during the winter. Burst pipes can happen any time day or night. Therefore, we are ready to respond any time day or night. The faster you get the professionals out to clean up your pipe burst basement flood, the quicker your property can be restored to better than new.
If you're suffering from frozen pipes or other winter problems, call the team at 911 Restoration Downriver immediately. We'll be there to start with a free visual inspection and then immediately get to work on your property, call us at (734) 239-7803.
Mold Removal
One of the most troublesome sources of property damage is mold infestation. Mold is usually hard to detect until it's already a large problem. Mold will eat away at all of the organic materials that make up your property and belongings. In addition, it can also give occupants health problems such as headaches, breathing issues, and more even if the mold is not a toxic mold.
Luckily for you, the mold remediation experts at 911 Restoration of Downriver are fully trained to handle all aspects of your mold removal process. Plus, if you feel like your health is at risk, we provide mold inspection and testing services so you can relax knowing the full extent of your mold problem is getting handled by professionals. Mold grows quickly, which is why our team moves even quicker so that we can get and stay ahead of the mold.
The second you suspect mold is the second you should call the crew at 911 Restoration for professional mold remediation Belleville services. Our mold removal experts in Monroe are ready and waiting to begin your mold removal promptly. We guarantee to be there within 45 minutes of your call to get your property back to a Fresh Start.
Sewage Cleanup
Especially in winter, there is always a risk of a sewage backup. The frozen pipes mentioned previously can also cause sewage to cover your property due to bursting. When this happens, water and sewage explode out and spread unless contained, repaired, and remediated. Sewage can be extremely harmful to a person's health due to being a class 3 material. This is why you should call 911 Restoration for immediate emergency sewage cleanup.
Besides frozen pipes, sewage backup also happens with pressure buildup in the sewer system overall. That's why toilets can overflow. As soon as sewage backup occurs, be smart and call the sewage cleanup professionals at 911 Restoration to remedy the problem.
Using hazmat gear, we safely commence with your sewage restoration cleanup. We use advanced water removal equipment as well as industrial-grade detergents and cleaning solutions to ensure that your property is back to normal quickly and safely.
Once the sewage is cleared, we remove odors and restore any water damage that occurred as well. So don't wait. Call the emergency sewage cleanup experts today at (734) 239-7803 so that a Fresh Start is in your grasp.
Fire Damage Restoration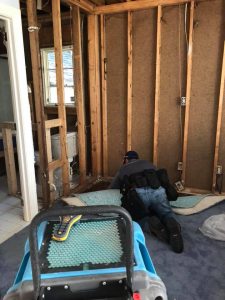 Very few things are as devastating as fire damage. In addition to its damage ability, fire also presents an immediate risk to the safety of occupants. That's why the first step is always to call the fire department to get the fire put out when the fire has grown to a certain point. The next step is calling our fire cleanup team at 911 Restoration of Downriver to begin your fire damage restoration. 
Fire damage brings its own set of damage such as scorch marks, ash, soot, and smoke odor to name a few. However, there is also secondary damage to consider with fire. Water or water-based solutions are used about 96% of the time to put a fire out. As a result, besides fire damage, you can also encounter water damages. That's why you need a team that can not only handle your fire restoration but also your water damage restoration. Our IICRC certified technicians will safely clean up and restore your damaged property.
We will remove all water leftover with our powerful water extraction equipment. In addition, we use the latest vacuums and blowers to remove the ash and soot the fire left behind. We will even remove the odor that smoke leaves so that literally every aspect of fire damage is made to seem like it never happened.
If you've suffered a fire or have water damage, don't wait to call the fire damage restoration crew in Downriver today. We'll be there within 45 minutes to give you the Fresh Start you deserve.
Disaster Restoration
Disaster restoration is any kind of damage that can occur from water damage and mold to fire damage and ice dams. That's why we make sure our technicians are trained and certified.  You can relax knowing that no matter the property disaster emergency you may face, we have the situation in hand. Our top priority is to make sure the restoration is smooth and easy for you. To help us with that, we keep you informed through every step of the restoration process.
In addition to being available to answer any questions you have, the Downriver team will also help you through the insurance process. We have worked with every insurance provider and know exactly what it will take to submit a successful claim. In fact, if you choose to, we can submit the claim for you.
Once we are on the scene, we will take care of everything. You get to breathe easy knowing professionals are at work. We will take care of you at every step. If you have experienced a disaster, call 911 Restoration franchise today at (734) 239-7803. We'll give you a Fresh Start you can trust in.
Serving the communities of Belleville, Carleton, Flat Rock, Ida, La Salle, Luna Pier, Maybee, Monroe, New Boston, Newport, Rockwood, Romulus, South Rockwood, Southgate, Taylor, Trenton, Willis, Wyandotte and surrounding areas.