Water Damage and Mold Removal in South Rockwood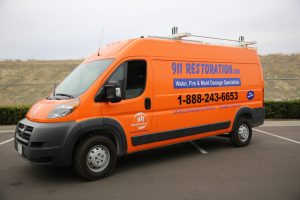 Are you dealing with water damage caused by heavy rains, a frozen pipe, sewage backup, or a pipe burst in South Rockwood? If you have a flooded basement, a ceiling leak, or carpet water damage you can contact 911 Restoration of Downriver for help from IICRC certified water damage restoration techs. Crews can offer you a Fresh Start 24/7/365. Contact us now to get:
A Water Damage and Mold Inspection

Flood Cleanup Services for Your Home or Business

Dedicated Mold Remediation Services
South Rockwood water damage restoration techs are licensed, bonded, and insured to take on any water damage emergency you are facing. We can help with pipe bursts or natural disasters. Crews can:
Extract Water Quickly from a Flooded Basement

Set Up Dehumidifiers and Fans to Dry Your Carpet

Repair Leaking or Frozen Pipes

Handle Mold Decontamination and Odor Removal
Let water damage restoration and mold remediation techs return your property to better-than-new condition with flood cleanup in South Rockwood. Mold removal crews can reach your property within 45 minutes of your call, so reach out to us immediately.
Call us at (734) 239-7803 and please allow us to offer you a free visual inspection.
How Do You Restore a Flooded Basement in South Rockwood?
A flooded basement can be difficult for property owners in South Rockwood to handle. Fortunately, the flood cleanup and mold removal pros at 911 Restoration of Downriver are licensed, bonded, and insured to completely restore your property. Our techs can determine what caused your basement to flood. Common causes can include heavy rains, a frozen pipe, or a pipe burst in South Rockwood.
Once water damage restoration techs understand what caused the flooded basement, they can:
Repair the Source of the Damage, Stopping Additional Water from Entering Your Property

Begin Immediate Water Extraction with Pumps

Use Infrared Scanners to Check for Remaining Moisture

Work with Fans, Air Movers, and Dehumidifiers to Dry Your Property

Check for Mold Growth with a Mold Inspection

Complete Thorough Mold Decontamination
Let us perform comprehensive mold removal if there are signs of fungus in your basement. Mold remediation techs can handle mold decontamination to ensure your property is back in perfect condition. Call us at (734) 239-7803 and learn how we can help.
When is Mold Remediation in South Rockwood Necessary?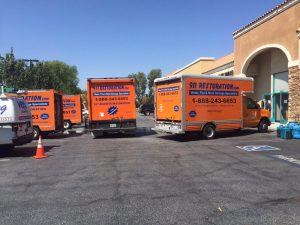 Some property owners are unsure if they need mold remediation in South Rockwood after a water damage emergency, like a pipe burst. This is because mold can grow where you cannot see it, under your floors, in your carpet, and behind your walls.
A professional mold inspection in South Rockwood can help flood cleanup techs determine if you are dealing with a mold infestation. You may also discover mold on your own if you notice foul odors, or strange discoloration on your walls, ceilings, or floors.
Any mold infestation should be taken seriously. Let South Rockwood water damage restoration techs perform a mold inspection so they know exactly what you're dealing with. Our South Rockwood mold removal crews can begin mold decontamination in South Rockwood right away. Protect your property and your health by contacting us for help today. Call us at (734) 239-7803 and see how we can help you.
Servicing the cities of Belleville, Carleton, Flat Rock, Ida, La Salle, Luna Pier, Maybee, Monroe, New Boston, Newport, Rockwood, Romulus, South Rockwood, Southgate, Taylor, Trenton, Willis, Wyandotte… and surrounding areas.