Commercial Property Damage Downriver
If you discover that your building's basement has become flooded, you can call the commercial property damage team at 911 Restoration of Downriver and you will have help at your door before you know it.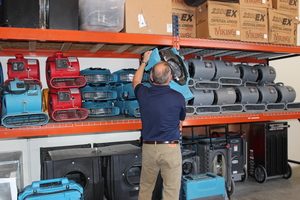 Our staff wants building owners to feel comfortable calling us the moment they experience a water emergency, so we keep our professionals available 24/7/365.
When you call our techs, you can guarantee that you will have help at your door within 45 minutes, with our entire operation fully prepared to provide you with same day services.
Our agents work with IICRC certified professionals who are licensed, bonded and insured to remediate all causes of flood and leak damage, such as:
Water extraction and drying

Fungi and mold infestation decontamination

Mold spore testing services

Mildew deodorization

Black water cleanup

Toilet overflow sanitization

Deodorization services

Overall comprehensive disaster restoration

Remediation of water damage
Call our commercial property damage Downriver experts today and we will conduct a thorough, free building inspection as soon as we arrive on the scene.
Call Us When Sewage Invades Your Commercial Property
Our crew has many years of experience cleaning up sewage backups and we know how much damage it can cause in a commercial building.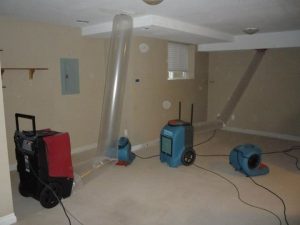 You can count on our technicians to get your building completely sanitized and decontaminated after any type of sewage invasion has affected the building.
Before our pros begin any sewage remediation procedures we make sure to wear protective clothing and masks to keep from getting any bacteria on us.
It is important to mention the precautions we take because our agents never want any building owners to attempt a clean up themselves. Sewage is filled with toxins and waste that can be damaging to your health when exposed to it.
Our professionals will begin the cleanup by closing off the affected area with barriers, making sure to not expose the rest of the building to the toxins. 
We will then remove all of the solid waste from the area and dispose of it in a sanitary way. Our agent use wet vacs to extract all the liquid waste. If any furniture or other items will be touched by the sewage they will need to be thrown out or thoroughly sanitized. It most cases getting rid of the items is the most sanitary decision.
Our team will decontaminate the premises, dry the area and left it smelling fresh and clean. The smell is the hardest part to get rid of but our team has the equipment to get your building smelling clean again.
Call our commercial property damage Downriver professionals today and we will get your building sanitized and clean again before you know it.
We Can Help You With Your Commercial Property Damage Insurance Coverage
Once help as arrived and water is successfully being pumped out of your building, then you will need to focus on the financial side of the remediation process.
This can be an overwhelming realization, but our crews are here to make this part of the process as easy as possible.
You can count on our staff to consistently offer affordable prices on all of our flood and leak damage remediation services, no matter how big or small the circumstances may be.
On top of maintaining competitive prices, our techs also work with all insurance companies. In fact, we are so comfortable working with insurance providers that our unit will file your entire claim for you.
Call our commercial property damage operation at 911 Restoration of Downriver today to keep your out-of-pocket expenses low while still getting the best water damage remediation services in the industry.
Click here to close