Water Damage and Mold Removal in Taylor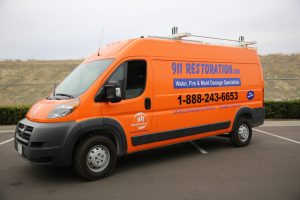 You can get help right away in Taylor if you experienced water damage caused by a pipe burst, heavy rain, or snow. The water damage restoration professionals at 911 Restoration of Downriver are on-call 24/7/365. Taylor flood cleanup techs can reach your property within 45 minutes to provide you with a Fresh Start. Crews can:
Assess Your Situation with a Water Damage and Mold Inspection

Begin Immediate Water Extraction and Drying

Pack Out and Store Your Undamaged Belongings

Handle Comprehensive Mold Decontamination
We understand what it takes to deal with a flooded basement or crawlspace for you. Let us take care of ceiling leaks, carpet water damage, and pipe bursts in Taylor. All techs are also licensed, bonded, and insured to handle your mold remediation needs following a water damage event.
Your property can be returned to better-than-new condition starting right now with mold decontamination. Just contact our mold remediation specialist and water damage experts in Taylor to start getting the professional assistance you deserve with flood cleanup and mold remediation.
Call us at (734) 239-7803 and please allow us to offer you a free visual inspection.
Can Water Damage Restoration in Taylor Handle Basement Flooding?
A flooded basement in Taylor can leave property owners unsure what to do next. Fortunately, you can get same-day help with flood cleanup by contacting 911 Restoration of Downriver. All our water damage restoration techs are trained to quickly and correctly restore and renovate a flooded basement. Call us at (734) 239-7803 and see how we can help you.
Flood cleanup techs have the equipment and training to deal with basement flooding in both residential and commercial properties. They can:
Use Water Pumps to Remove Water from Your Basement

Dry Out Your Basement with Dehumidifiers and Fans

Check Your Basement for Mold Growth with a Mold Inspection

Handle Mold Remediation in Your Basement
Mold decontamination in Taylor can be very important if you are dealing with flooding in your basement or crawlspace. You may also need help with mold removal if you experienced water damage caused by a frozen pipe in the winter months. 
When is Mold Remediation in Taylor Necessary?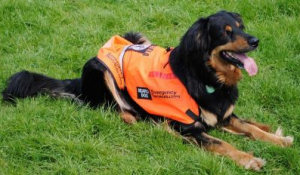 Flood cleanup can reduce the odds that you will experience a mold infestation, even after floods caused by heavy rains or pipe bursts. However, mold can grow in damp and dark environments, such as a flooded basement.
If you believe you are dealing with mold after a water damage event like a pipe burst, it's important that you get professional help quickly. Let the mold decontamination pros at 911 Restoration of Downriver check your property over with a mold inspection in Taylor.
Call us at (734) 239-7803 and learn how we can help.
If your mold inspection reveals signs of a fungal infestation, techs can get to work on mold removal services in Taylor right away. Let us handle all of your Taylor mold remediation needs, so you can move forward with peace of mind. We're ready to begin mold removal and water damage restoration in Taylor today, returning your property to perfect condition.
Servicing the cities of Belleville, Carleton, Flat Rock, Ida, La Salle, Luna Pier, Maybee, Monroe, New Boston, Newport, Rockwood, Romulus, South Rockwood, Southgate, Taylor, Trenton, Willis, Wyandotte… and surrounding areas.