Mold Removal Downriver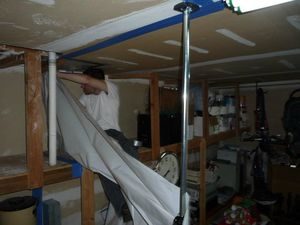 When you experience a mold infestation in on your property, business and homeowners need to know that they call the mold removal professionals at 911 Restoration Downriver immediately, because we are available 24/7/365.
With all of our years in the home restoration business, our mold removal Taylor crews know how to clean up even the most stubborn mold issues. We even work with IICRC certified technicians to make sure you get the best service in the industry.
Our mold removal Taylor experts will get your home free of all moisture in order to make sure that all surfaces are dry in order to prevent mold from continuing to growing.
Our mold removal Taylor unit uses state-of-the-art water eradicating and drying equipment that allows them to completely restore your home from a wet, moldy mess and back into a beautiful environment for everyone.
We have the training needed to get any commercial or residential property clear of even the most invasive mold infestation by implementing comprehensive cleanup services that include:
Mold removal remediation
Mold infestation cleanup
Discovery of the source of the mold growth
Mold spore removal
Visual mold inspection
Mildew deodorization
Mold testing services
Fungus and mold decontamination
Comprehensive mold and water extraction
As soon as our mold removal Taylor pros arrive on the scene they will begin the process with a free visual mold inspection, that way the property owner and the repair workers both understand the scope of the work from the very beginning.
So, call our mold removal Taylor specialists the moment you have a leak or notice any patches of mold in your property and we will arrive quickly to begin mitigation services.
We Provide The Most Thorough Mold Cleanup Services In The Industry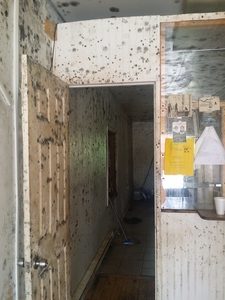 Our mold removal Taylor crews are trained in the the most comprehensive mold and fungi cleanup procedures, which is why our mold removal Taylor unit is able to get your property so thoroughly sanitized.
Our operation feels that is important to undergo this level of decontamination since our mold removal Taylor workers know that inhaling spores can cause a host of health issues.
If people in the home or business breathe in the spores for a significant amount of time then they may begin to experience coughing, sneezing, itchy eyes and breathing issues. In more severe circumstances where black mold is growing in the property, then you may experience internal bleeding and asthma.
In order for our members to minimize your risk of exposure to this potentially harmful substance, our mold removal Taylor techs want property owners to stay away from the infested part of the home until we arrive.
Call our mold removal Taylor experts as soon as you need properly implemented fungi cleanup done the right way and our professionals will begin eradication procedures today.
Calmly Assisting You During A Mold Crisis Is Our Duty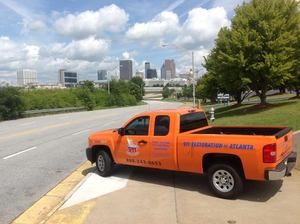 Our mold removal Taylor workers are aware that water leaking into your property can be pretty overwhelming, especially when that water damage causes a mold infestation.
The good news is that you don't need to know how to handle these situations, and instead you can depend on our mold removal Taylor members. All you have to do is call our techs and we will take it from there.
Our mold removal Taylor experts will do everything for you, from removing the mold and completing all renovations to filing your insurance claim for you.
Our mold removal Taylor professionals have many years of experience working with insurance companies, so our team knows exactly what information they need to get you proper coverage.
Usually most policies do not include mold, but they do include coverage for any water damage than may accompany the infestation. You can then rest assured that our affordable prices for the other services won't break the bank.
Call our mold removal Taylor staff at 911 Restoration of Downriver today and you can be sure that our technicians will do whatever it takes to give you the fresh start you deserve.