Mold Removal in Downriver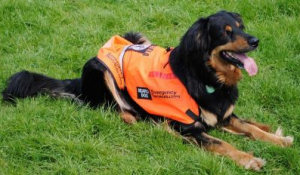 When a mold or fungal infestation occurs in a residential or commercial property, it can cause a variety of effects from structural damage to health issues. Due to the damage these infestations can cause, it is essential for property owners to call the team of mold remediation specialists at 911 Restoration Des Moines as soon as it is suspected.
The leading cause behind mold infestations is due to untreated water damage. When water damage is left to manifest, mold can begin to grow in as little as 24 to 48 hours. At 911 Restoration of Downriver, our highly trained mold removal team knows the signs to look for and how to properly remediate any mold that may be in a property. They use advanced equipment and training techniques to determine the root cause behind the mold infestation and will work diligently to provide mold removal service in Downriver.
Call us at (734) 239-7803 and see how we can help you.
Downriver residents can rest assured knowing there is a team of highly trained mold removal experts in the area when disaster strikes. If you suspect an infestation is in your property, the team at 911 Restoration of Downriver is available 24/7, 365 days per year to provide mold removal services in Downriver. Call our office today to schedule an appointment with a team who truly cares about your well being.
Signs You May Need Mold Remediation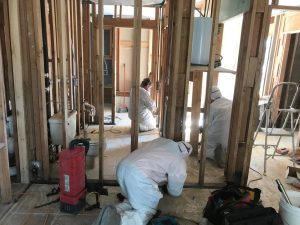 Dealing with a mold infestation can be stressful. What can be even more stressful is not knowing what the cause behind the smell in your property may be. Many property owners are unaware of the symptoms that may signal they are in need of mold removal services. Infestations can cause health issues, odor problems and structural problems.
If you or those who inhabit the property are experiencing allergic symptoms, it may mean you need mold remediation. Often times, mold infestations can cause symptoms such as: headaches, scratchy throat, runny nose and a stuffy head. If these symptoms have been going on for an extended period of time, it's time to call the mold removal experts at 911 Restoration of Downriver.
Another sign of the need for mold remediation is the musty odor infestations cause. Mold and fungal infestations can cause an odor throughout the property that can be hard to pinpoint. Many times, the infestation may not be visible. This smell is caused by the gasses mold produces known as microbial volatile organic compounds. While some of these gasses are odorless, others can cause a musty smell. So, if you can't seem to get rid of that smell in your home, it could be due to the need for mold damage restoration in Downriver.
Mold infestations can also cause structural damage. For instance, most infestations cause discoloration to the place where colonization is occurring. Contrary to popular belief, mold doesn't just appear as a black infestation. Mold species are also gray, white, brown and red. Despite the color of the mold, it's best to call the mold removal experts to receive proper mold remediation services to the property before the issue gets more serious. Call emergency sewage cleanup at (734) 239-7803 and learn how we can help.
Highly Trained Mold Removal Technicians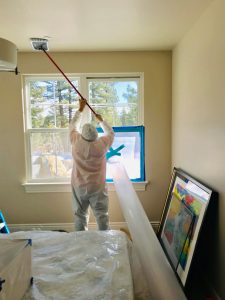 As a residential or commercial property owner, it is important to receive proper mold removal services when an infestation has occurred. Not only can it cause structural damage, but serious mold infestations can be life threatening in worst case scenarios. Your health and the health of those who inhabit the property is our main concern.
At 911 Restoration of Downriver, we take every mold removal job seriously. Our team uses state of the art equipment and has received extensive training on how to properly provide mold remediation services. Despite the cause behind the mold or how large the infestation may be, our mold removal team is able to get your property on the path to a fresh start. In order to provide the highest level of mold removal and mold remediation services in the industry, we offer benefits such as:
Free visual mold inspections for property owners only
Third-party laboratory mold testing
Structural drying and dehumidifying to damaged areas
Professional mold inspection and sampling
A team of highly trained mold removal experts who truly care and understand your needs
When you suspect a fungal infestation has occurred at your residential or commercial property in the Downriver area, call the mold removal experts at 911 Restoration. Due to our knowledge and experience, we are able to offer the highest level of mold remediation services in the industry. You can count on our team to work quickly and efficiently to provide total property restoration and get you back to pre-damage condition.
Call us at (734) 239-7803 and please allow us to offer you a free visual inspection.
Serving the communities of Belleville, Monroe, Romulus, Southgate, Taylor, Trenton, Wyandotte and surrounding areas.