Water Damage and Mold Removal in Trenton
If a plumbing malfunction floods your home, you can depend on the water damage experts in Trenton at 911 Restoration of Downriver to repair the issue at the source the same day you contact us.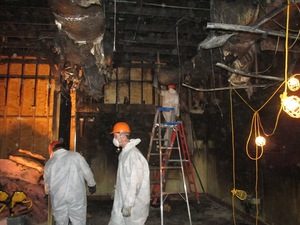 More than anything else, time plays a crucial role in facilitating a successful home restoration job, so our mold remediation specialist in Trenton stays available 24/7/365 for our customers' benefit.
Our water damage Trenton staff are guaranteed to be at your home within 45 minutes of receiving your emergency call, no matter what time of the day or night it may be.
Our mold removal Trenton professionals work with IICRC certified technicians, as well as being licensed, bonded, and insured to perform all types of services on your property, such as:
Restoration of pipe bursts

Moldy crawlspace cleanup

Water extraction in flooded basement

Flooded subfloor cleanup

Comprehensive mold and water damage repair

Mold infestation cleanup

Sanitization after toilet overflow

Repair of ruptured washer hose

Water heater leak repair

Fire sprinkler repair
Call our water damage Trenton technicians as soon as you find unwanted moisture in your household and our mold removal Trenton agents will provide you with a free home inspection as soon as we arrive on the scene.
Stop Water Damage From Causing Mold Growth In Your Property
Our mold removal Trenton operation wants you to be aware that your washing machine is basically a mechanism for flooding if it is not maintained properly.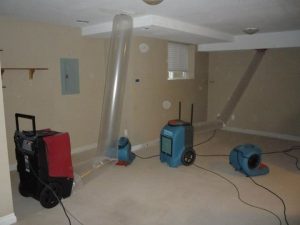 This flooding mainly occurs if the supply hoses that attach the washing machine to the waterline, rupture, which our water damage Trenton workers know can cause gallons of water to explode into your home.
This can be especially damaging if you are away from the home or sleeping when this occurs, and our mold removal Trenton members know how quickly standing water can cause mold and fungus growth.
Our water damage Trenton techs feel that the rubber hoses should be inspected annually and replaced every 5 years since by that amount of time the rubber will begin to deteriorate.
Call our mold removal Trenton experts today and our water damage Trenton professionals will make sure your appliances and home are in excellent condition to prevent a mold infestation from occurring.
You Can Count On Us For Quality Water Damage Repair Work
Our mold removal Trenton techs place a lot of value on customer service, something our water damage Trenton staff provides to every business and homeowner.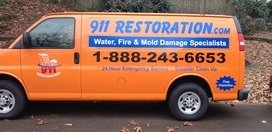 In order to show you how much we care, our mold removal experts make sure to work with all major insurance companies. Our water damage Trenton pros will take care of all the details and file your claim for you, doing all we can to get you the most coverage possible.
Our mold removal Trenton technicians want the most affordable prices for our customers, and our water damage Trenton specialists make sure you get them, even if your insurance doesn't cover all your costs.
When you are in need of true professional help, call our water damage Trenton technicians at 911 Restoration of Downriver today and our mold removal Trenton unit will give you a fresh start!