Water Damage and Mold Removal in La Salle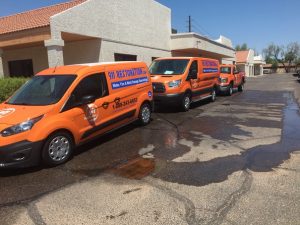 Call the flood cleanup professionals at 911 Restoration of Downriver right now if you experienced flooding, sewage backup, or a pipe burst in La Salle. Our IICRC certified water damage restoration crews can take your call 24/7/365 and they can reach your property within 45 minutes of an emergency call to give you a Fresh Start.
Beginning water damage restoration in La Salle right away can limit the total damage to your property. The techs at 911 Restoration of Downriver are also trained to take care of mold remediation and mold decontamination. Let us:
Go Over Your Needs with a Water Damage and Mold Inspection

Take Care of Water Removal with Pumps, Fans, and Dehumidifiers

Repair Damage to Your Walls, Floors, and Ceilings

Complete Comprehensive Mold Removal in Your Home or Business
Our flood cleanup and mold removal techs have the experience and training to help you even if you're dealing with a pipe burst or flooded basement in La Salle. Call mold remediation techs now to learn more about your property restoration options.
What Equipment Is Used in Water Damage Restoration in La Salle?
Water damage restoration can help erase the damage caused by a flood or pipe burst. The flood cleanup techs at 911 Restoration of Downriver use cutting-edge equipment to take care of your needs, whether you're dealing with a flooded basement or a major sewage backup. Techs may utilize:
Pumps to Remove Water from a Flooded Basement

Dehumidifiers, Fans, and Air Movers to Dry Out Moisture

Infrared Scanners to Locate Spots of Hidden Moisture

Air Filters to Get Rid of Mold Spores

Sheeting to Isolate Areas with Mold Growth
As a full-service property restoration company, you can count on us for mold remediation services, starting with a thorough mold inspection in La Salle. Let us address your mold decontamination and flood cleanup needs at the same time, so you can move forward with peace of mind.
Why Get Professional Help with Mold Remediation in La Salle?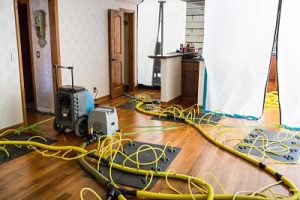 Mold can grow quickly through your property after a pipe burst, flood, or sewage backup. It is important that you get help from professional mold removal techs when dealing with a flooded basement, as mold can damage your property and threaten your physical well-being.
Some forms of mold are toxic and should not be touched without protective equipment. The La Salle mold decontamination techs at 911 Restoration of Downriver can assess the mold you're dealing with by conducting a mold inspection during flood cleanup in La Salle.
Based on the results of your mold inspection, La Salle mold remediation techs can get to work right away. Mold decontamination techs will work aggressively to isolate all areas infested with mold and eradicate all signs of this fungus. Let us take care of water damage restoration and mold removal in La Salle right now.
Servicing the cities of Belleville, Carleton, Flat Rock, Ida, La Salle, Luna Pier, Maybee, Monroe, New Boston, Newport, Rockwood, Romulus, South Rockwood, Southgate, Taylor, Trenton, Willis, Wyandotte… and surrounding areas.