Water Damage and Mold Removal in Newport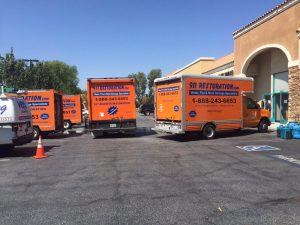 You can get same-day help with flood cleanup in Newport by contacting 911 Restoration of Downriver. Our IICRC certified water damage restoration techs can help you deal with flooding, sewage backups, and pipe bursts. We can even help you recover from a flooded basement. Get the Fresh Start you deserve by contacting us 24/7/365 for:
A Water Damage and Mold Inspection

Emergency Water Extraction, Boarding Up, and Roof Repairs

Thorough Drying with Dehumidifiers and Fans

Packing Out and Storage Services for Your Possessions

Comprehensive Odor Removal and Mold Decontamination
Our property restoration techs can use your water damage and mold inspection to personalize your flood cleanup plan. Let us take steps to remove all traces of moisture from your property, repair water damage, and handle mold remediation in Newport.
Water damage restoration and mold removal techs can hurry out to your property any time of day following a flood, sewage spill, or pipe burst in Newport. We can reach your home or business within 45 minutes of your call to begin working for you.
Can Water Damage Restoration in Newport Deal with Natural Disasters?
Natural disasters like heavy rains and major storms can lead to water damage in your home or business. Storms and melting snow can even result in a flooded basement in Newport. You can erase all of this damage by contacting Newport water damage restoration pros as soon as you notice water damage.
Flood cleanup crews at 911 Restoration of Downriver are licensed, bonded, and insured to handle your property restoration needs. Crews can:
Pump Water Out of Your Flooded Basement

Stop Additional Water from Flooding into Your Property

Repair Carpet Water Damage

Deal with Leaks in Your Ceiling or Walls

Take Care of Mold Remediation
Let us perform a mold inspection following a natural disaster to make sure you're not dealing with a fungal infestation. If mold decontamination crews spot signs of mold growth, they can start mold decontamination in Newport immediately. Mold removal can bring your property back to perfect condition.
Can Black Mold be Removed with Mold Remediation in Newport?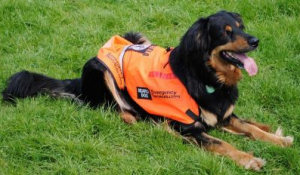 Property owners in Newport don't want to discover any type of mold in their property, especially not after a flooded basement or pipe burst. However, some forms of mold are more concerning than others. Black mold – which is a toxic fungus – often generates high levels of anxiety.
You can rest easy if you discover black mold in your property by contacting 911 Restoration of Downriver for mold remediation services. Mold removal in Newport can get rid of black mold quickly and effectively, to protect your property and your health.
Let us check your property for signs of black mold with a mold inspection in Newport. If mold decontamination techs spot this fungus, they can spring into action right away. You can count on us to handle mold remediation and flood cleanup aggressively.
Get back your peace of mind and move forward with a Fresh Start by calling us immediately after a flood, pipe burst, or sewage spill. Water damage restoration and mold removal techs can start working for you now.
Servicing the cities of Belleville, Carleton, Flat Rock, Ida, La Salle, Luna Pier, Maybee, Monroe, New Boston, Newport, Rockwood, Romulus, South Rockwood, Southgate, Taylor, Trenton, Willis, Wyandotte… and surrounding areas.